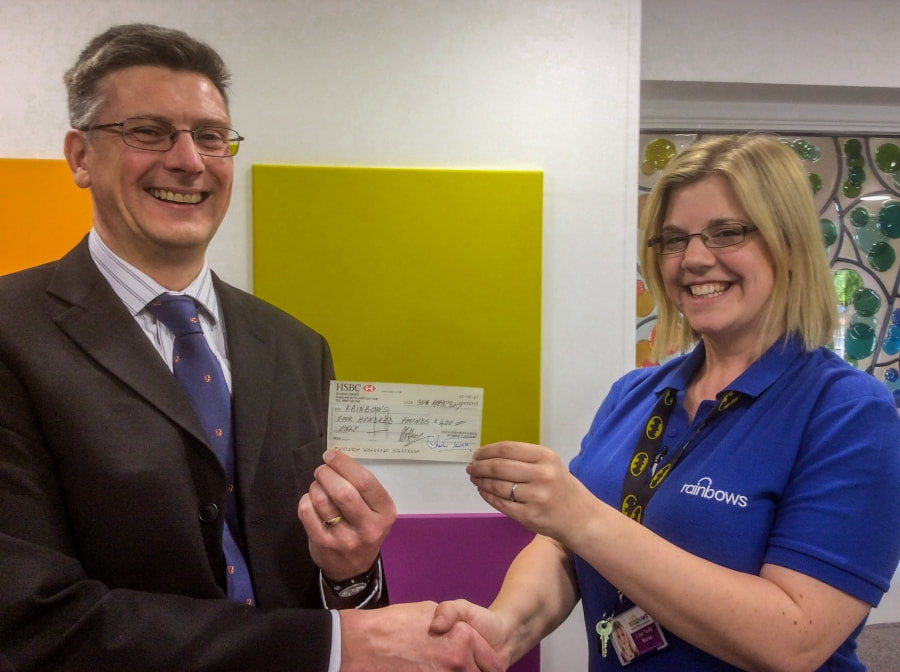 On Sunday 30th April 2017, the Old Oakhamian Lodge meeting in Oakham held its annual Ladies Lunch at the stunning venue of Launde Abbey, East Norton, with over sixty people in attendance. During the afternoon a collection was made through generous donations from the lodge and a raffle, enabling W.Bro Chris Gibbins to present a cheque of £400 to Rainbows Hospice, Loughborough.

Old Oakhamian widows are always invited to attend our Ladies Lunch and this year, were joined by Jean Peters, wife of Henry Peters, member of the lodge from 1969 to 2011. After consuming over-generous portions we were treated to a warm and sincere speech from the wife of W.Bro Chris Gibbins, Gill Gibbins, which was very well received. Each lady was presented with a gift which were distributed by Chris and Gill's sons, Harry and Thomas. The afternoon was concluded by drawing raffle prizes.
The collection on the day and a top up from the lodge, amounted to an amazing £400.00 which was presented to Lisa Todd, Staff Manager at Rainbows Hospice, Loughborough on Sunday 14th May. Lisa informed the Lodge that they are always in need of donations to assist with families arriving direct from hospital with no toiletries or clothing, fulfilling special wishes and for provision of specialist equipment. We know the donation will be put to good use and Lisa thanked the Lodge for their kind donation on behalf of all the team at Rainbows.